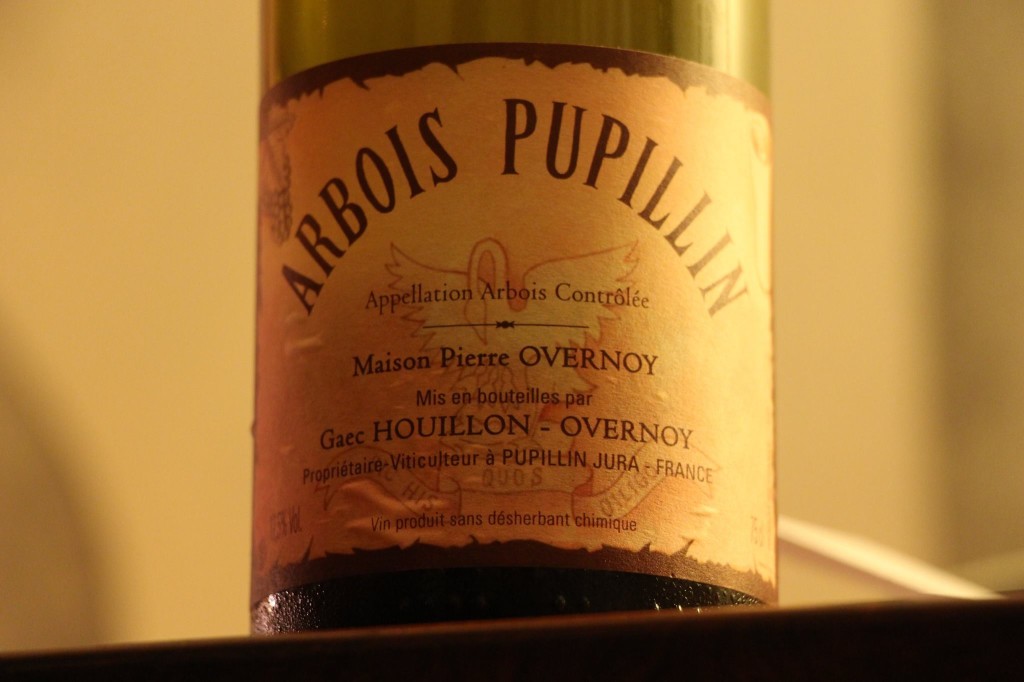 A good friend gave this rare "unicorn" bottle to me. First time for me… I knew nothing about it, much like 90% of all wines out there.
Pretty neat stuff. Impossible to find anywhere online. 2011. I looked already… oh well.. Anyways, I am finishing up the remainder of the bottle tonight. Opened yesterday. I can tell you this: if you ever find a bottle of this rarity, drink a little the first day –just to check it out. On the second day, get into it! I'm finding this trend with young wines from this area of France in general and a lot of other "vin nature".
On the first day, it is fairly gassy straight away, both in the nose and palate. Not immediately convincing, but it definitely hits the curiosity button… Then it starts to open up a little bit into the scent of rose water with soft barely-ripe strawberry skin. Strangely, there is also a bit of passionfruit, persimmon and butternut squash(?). There is a lot more to describe, but this wine is a little beyond my roladex of normal descriptors. The aromas are not pungent; on the contrary, I don't think that I've ever come across such elegance and subtlety in a wine. On the first day, this wine is not only gassy, but also a little too taut with this Arbois acidic tang. Yesterday, the wine was rejected by Little Little (Andrea) upon first taste. I understand why. It's not for everyone. I stopped about half-way through. That was a lucky move…
On the second day, this little bird really takes flight. A super seductive, lightly creamy strawberry nose with a repeat of the soft pink rose, clean yeast and delicate orange tropical fruits. Freshly cut butternut squash confirmed for a second day. These notes are about as soft and elegant as one could smell; they will not disappoint those who are sensitive to subtleties in wine. Others might say the wine tastes like nothing. I guess I can understand their perspective, but I would never agree. Today, the color has turned from a bright, but cloudy pinkish-orange, to a darker pink with brown tints. It is an incredibly elegant, barely dressed, seductive wine –so soft, so dainty, so feminine. Pink panties in a glass… Sorting this wine out in the first hour, or even the first day, would be a regrettable mistake –which I almost made! This beauty deserves more than just a one night stand. No third day on the horizon though. She's utterly irresistible, and is begging to be finished. Just a minute ago, I made Andrea try it again. Smiling in disbelief, my Little Little had a hard time believing that this was the wine she had yesterday.. First day, I could have easily dismissed it as some over-hyped, vin nature geek wine – wines that are "interesting" enough to taste but I wouldn't want to drink an entire bottle. Second day, clearly a wine that struck a cord with me. Because it is a great and thoughtfully made wine, it needs someone who will drink it properly. Glad I had it on the second day. I almost said, "eh.." That, unquestionably, would have been a major loss.
No matter how much we think we know, we don't really know much. Wine reminds me of that all the time. Thanks wine.